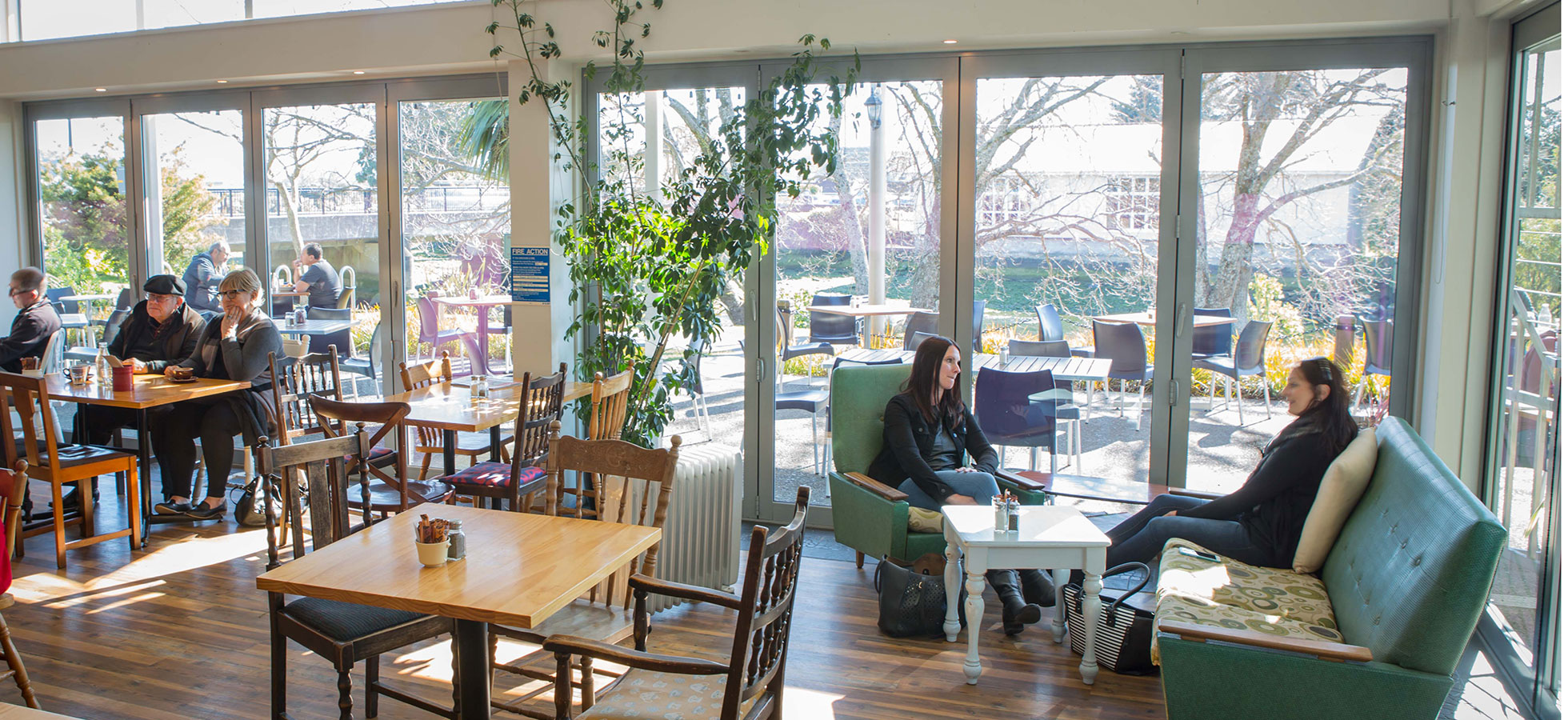 What Can We Do For You?
In addition to our bustling day-to-day business, the cafe is available for hire for special events. We're also available to cater outside of the cafe.
Functions & Events
We are fully licensed and a great location for your party, event or special occasion.
We have a large dining area and big outside terrace area right by the river.
All functions are tailored to your personal requirements so call in and have a chat with us and look at our menu options.
Outside Catering
Morning or afternoon tea, office shouts, lunch and catering.
Talk to us about your catering requirements. We deliver free of charge in the city centre.
You can view our catering menu here.
Our Impact On The Environment …
We make everything onsite from scratch and source as many of our ingredients locally as possible.
Our team of chefs use what's in season locally and our menu changes regularly with the different ingredients available. Farm fresh Oaklands milk delivered daily from Stoke, locally made cheese from Milkdrop Dairy, local olive oil and market fresh veggies – produce travels less food miles, that way you get both fresher ingredients, and a more interesting dining experience.
We are committed to recycling as much as possible, and our food waste is enjoyed by pigs, chickens and guinea pigs across Nelson.